About Attorney William O'Connell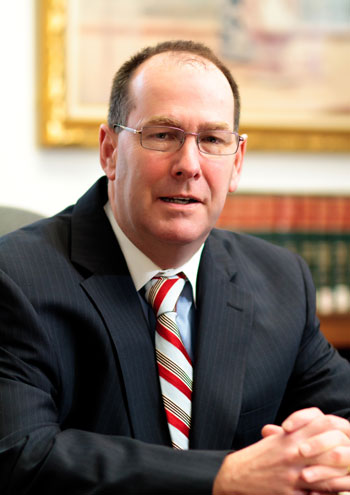 The Law Office of William F. O'Connell, P.C., established in 2002, specializes in elder law, real estate, zoning/land use, civil litigation, probate and trusts, guardianships, personal injury, workers' compensation and employment litigation. Attorney O'Connell has successfully tried numerous District Court criminal matters as well as intra-family disputes and zoning appeals at the Superior and Appellate Courts.
Attorney O'Connell has handled hundreds of real estate transactions and has represented residential and commercial buyers and sellers, lenders, developers, condominium associations, property managers, corporations, limited liability companies, non-profits, contractors and homeowners.
Attorney O'Connell also has experience litigating cases in the areas of motor vehicle accidents, wrongful death, personal injury, premises liability, nursing home negligence, product liability, contracts, defective title, real estate fraud/misrepresentation and 93A cases, construction defects, mechanic's liens/collections, lis pendens, probate/undue influence/guardianship/trust disputes, employment severance/non-compete agreements, disability policy and ADA/MCAD discrimination matters and closely held corporation disputes before numerous administrative agencies and all courts.
Attorney O'Connell graduated with a BA in Economics from Boston College in 1986 and then later from the New England School of Law with a JD (concentration in land use and taxation) in 1996.
Personal and Community
Bill O'Connell is married with three children. He is a very active member of the Walpole community and serves as Coach of Walpole Little League and Babe Ruth Baseball and former coach of KPW Youth Hockey. He is on the Walpole Little League Board of Directors and a former Summer League Coordinator.